Home
YELLOBLUE is a renewable energy and energy efficiency EPC company (Engineering, Procurement and Contracting), that supplies innovative solutions such as Building Integrated Photovoltaic, smart systems for an optimized integration of solar electricity generation with other available energy sources, and engineered collective SWH.
Lower your energy bill by installing a solar system
Think solar is expensive? Think again ! You can save up to 70% of your Energy bill by installing a Photovoltaic (generating electricity) and/or a Solar Water Heating system.
Ask for a free quote
NDU - Dorms, the biggest SWH project in Lebanon
Yelloblue performed an Energy Audit at Geitawi Hospital
Dubai TV reportage on Yelloblue
Finance your project with NEEREA at 1% interest
Green loan from any commercial bank, supported by BDL.
We make solar easy
We're your all-in-one solar energy provider. Our team will take care of every part of your project including custom engineering, sourcing, financing application, all system's components installation and ongoing system monitoring.
You are a few steps away from saving money and the environment.
Why go solar ?
Installing a solar energy project is always beneficial, whether it is a PV or SWH, for residential or commercial/industrial fields
Yelloblue among Executive's TOP 20 companies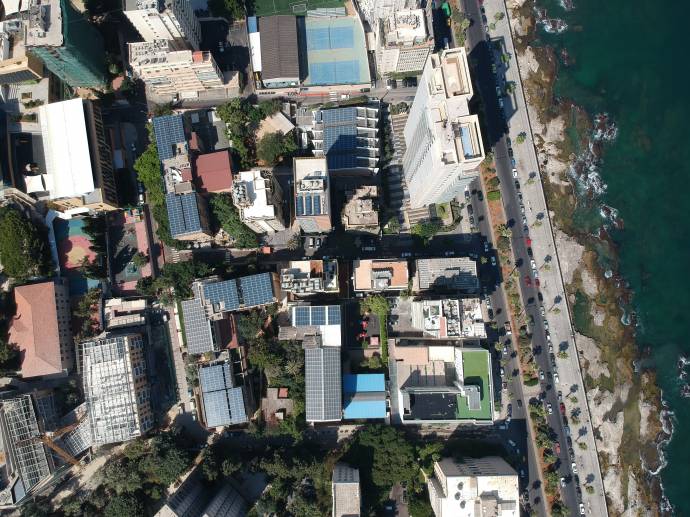 Beirut School Installs Largest Solar Power Project On A School Campus In Lebanon